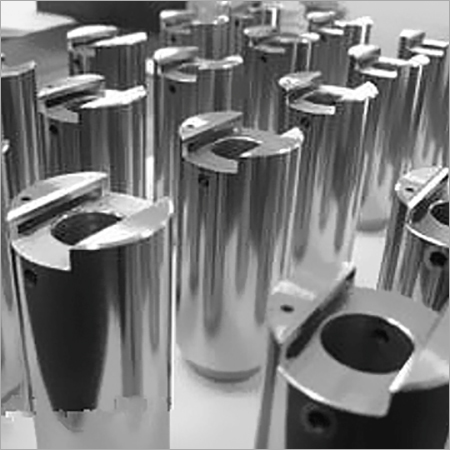 Tungsten Storage Container
Product Code : 14
Product Description
Guangxi Chentian Metal Products Co. Ltd fabricates a wide line of custom-made tungsten alloy storage container in line with one's exact requirements. Guangxi Chentian Metal Products Co. Ltd. works in co-ordination with end users encompassing Hospitals, Laboratories, Medical Care Centers and Nuclear Plant, making sure that the finalized design is quite functional and befits within its surrounding as well as meets radiation code requirement. The company designs and develops in both standard and bespoke configurations and designs. It incorporates a highly qualified design team to streamline every step of the process, starting from the moment one's order is placed until it reaches at one's doorstep.
Application of Tungsten Storage Container
Storage and transportation of radioactive materials

Vial pigs for PET or other high energy radionuclides

Unit dose pigs for radiopharmaceuticals

Nuclear Densometer storage
Feature and Benefit of Tungsten Storage Container
Fabricated from high-grade tungsten alloy.

All hardware is free from lead as well as from heavy-duty hinges with high-quality locks.

All Storage Containers are resistant to scratch caused by sharp corners or edges.

Enormous care is taken in preaparing surface and coated with paint in the desired colour.

All Storage Containers are manufactured according to one's choice in tungsten alloy shielding from 1/32″ to 2″ thick or more.

All Storage Containers is equipped with a hinged lockable or removable lids.

Storage Containers feature excellent radiation protection and higher durability in a sturdy, impressive and flexible line.