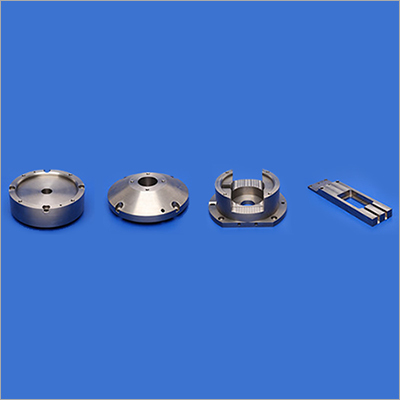 Tungsten Counterweights
Product Code : TC-113
Product Description
We have created our Tungsten Counterweight from pure tungsten alloy. Our product is essential element in various applications as it helps in minimizing the loads that sections are revealed to and consequently enhances their life period. Industries like automotive, aerospace, aviation, optical, watches, etc. are using our range of tungsten counterweight for its exceptional melting point, wearing resistance, high ductility, no-toxic and more. Our customers have an opportunity to grab our array in various specifications as per their requirements.

Unique attributes of tungsten counterweights:

Likely 65 % and 130% solid than lead and steel, respectively.

Automatic characteristics to match either static or dynamic sites.

Fragile Ferro magnetic.

Non-magnetic, if particular needed.

Substitute of Lead.

Non-Venomous.

Oxidize resistant.

Easily machined and mechanically brazed, joined, or shrunk fit to various items.

Amounting to commercial designations accessible.
Why Us -

We are offering this tungsten counterweights on very reasonable price
We have advanced machines and utilize quality tested tungsten as a raw material in order to manufacture qualityful tungsten counterweights
Our highly skilled staff is able to perform efficiently in house large scientific and technical calculations
Our Offered tungsten counterweights having very longer functional life and easy to make use
Our employees are highly skilled in mechanical and structural engineering in order to manufacture quality full product
We have more experienced designers and we always believe in technological advancements