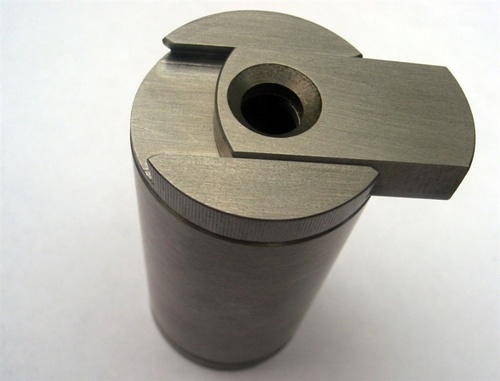 Tungsten Alloy Medical Radiation Shielding Clip
Product Code : 08
Product Description
Tungsten alloy medical radiation shielding clip that is extensively applicable in medical industry. This clip is manufactured with the implementation of the progressive technology and using quality tested tungsten in adherence with international quality standards. Being a quality oriented firm, this Tungsten Medical Radiation Shielding Clip is examined on different parameters to ensure its quality and durability at clients' end.
Features:
Easy installation

Sturdy design

Precise dimensions

Rust resistance
90%W is the most flexible and swiftly machinable development. General application includes counterbalancing weights for the flight and aviation industry, crankshaft and auto hustling, kicking bars for bolt setting, and radiation shielding.
92.5%W is generally used to produce high-strength exhausting bars and device shanks, besides radiation shielding segments.
95%W is consistently combined where the size is an important component in the position of equalization or counterweights.
It must be basically of parts with a little volume however considerable thickness. Different applications include the protection from radiation and collimators of x-beam or gamma beam bars.
The density of the Ni-Fe fastener compounds with tungsten, and is the crucial devlopment for radiation shielding in the therapeutic imaging industry.