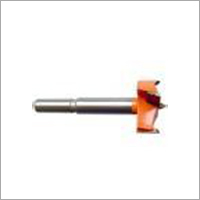 Tungsten Alloy Crankshaft Counterweight
Product Code : TAC-150
Product Description
Tungsten Alloy Crankshaft Counterweight
We are the first choice of our valued clients for providing optimum quality Tungsten Alloy Crankshaft Counterweight that matches the international standards. The crankshaft provided by us is widely used in flywheel to reduce the pulsation characteristic of the four-stroke cycle. Offered crankshaft is manufactured by our skilled engineers in tune with international quality standards using prime grade tungsten and modern methodology. We provide this Tungsten Alloy Crankshaft Counterweight in various technical specifications keeping in mind the needs and requirements of the clients.
Features:
This alloy crankshaft counterweight has high ductility property
The construction of this product is rigid and it is very convenient to use
Corrosion proof and light weight to use
Precise dimensions and ultimate tensile strength
Non-corrosive and temperature resistance
High quality of wearing resistance
Solid construction and thermal resistance
Shock resistant capability and Environment friendly
High temperature resistant capability
Further Details:
We are providing tungsten alloy crankshaft counterweight which states that the total of all the pressures is nearly equivalent to zero at some point in the construction's rotation, of that the work is completed by our product. Our range is designed to balance the weight of pistons and rod. It is crucial that the crankshafts should be maintained to personalized piston and rod amalgamation. In aircraft, race cars and various other optimum performance engines, tungsten alloy crankshaft counterweight is known as one of the essential part to the functionality of engine, as it can suppress moving components or vibration for static.

Why Us -
We are offering tungsten alloy crankshaft counterweight at very cheaper price
Oral inspection is getting done for this tungsten copper alloys in order to check the physical quality of this tungsten copper alloys
Due to using high grade of raw material it is very stable and durable tungsten alloy crankshaft counterweigh therefore it is highly demanding in market
We are able to customize this tungsten alloy crankshaft counterweigh as per client's requirement
We ensure nice and qualityfull packaging and timely delivery that makes us more valuable in the industry as well as more demanding too
We are offering this tungsten alloy crankshaft counterweigh at very competitive price
We are able to produce this product as per demand of client
Our offering products are always very reliable therefore it is very much in demand